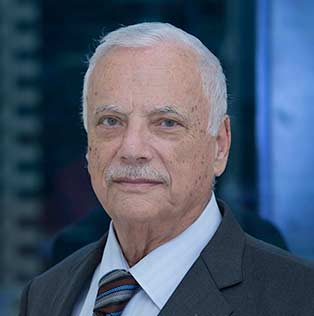 Samir Halim Kanaan
By kanlaw@mews In On January 27, 2020
---
Samir Kanaan, the managing partner of Kanaan Advocates & Legal Consultants, has now completed 40 years of practice, advising local and multinational clients in various aspects of legal practice, mainly in the fields of corporate, maritime, aviation, banking, insurance and construction law. He has written law notes in various journals and delivered lectures in both the academic and practitioner settings and actively participated in local and international seminars in his fields of expertise.
In 1970, on obtaining the License en Droit from the Lebanese University Faculty of Law, Samir Kanaan commenced his law practice at the Beirut Bar. In 1975, he relocated to Dubai and was admitted to the Dubai and U.A.E. courts of various jurisdictions. He is also an accredited arbitrator with the Dubai International Arbitration Centre, the GCC Commercial Arbitration Centre, American Arbitration Association, and other international associations.
On the social, Samir Kanaan has been elected as acting Deputy District Governor for the year 2013 -2014.
He was also the past President of the Lebanese Business Council in Dubai. He is also a Member of the Advisory Board of the College of Arts & Sciences at the American University of Sharjah.
---